The Quickgolf designer team comes to your home for a made to measure golf green project for putting, pitching or full course hole.
DO NOT HESITATE TO CONTACT US IF YOU NEED MORE INFORMATION!
We will do our best to answer your questions and design your golf green as soon as possible.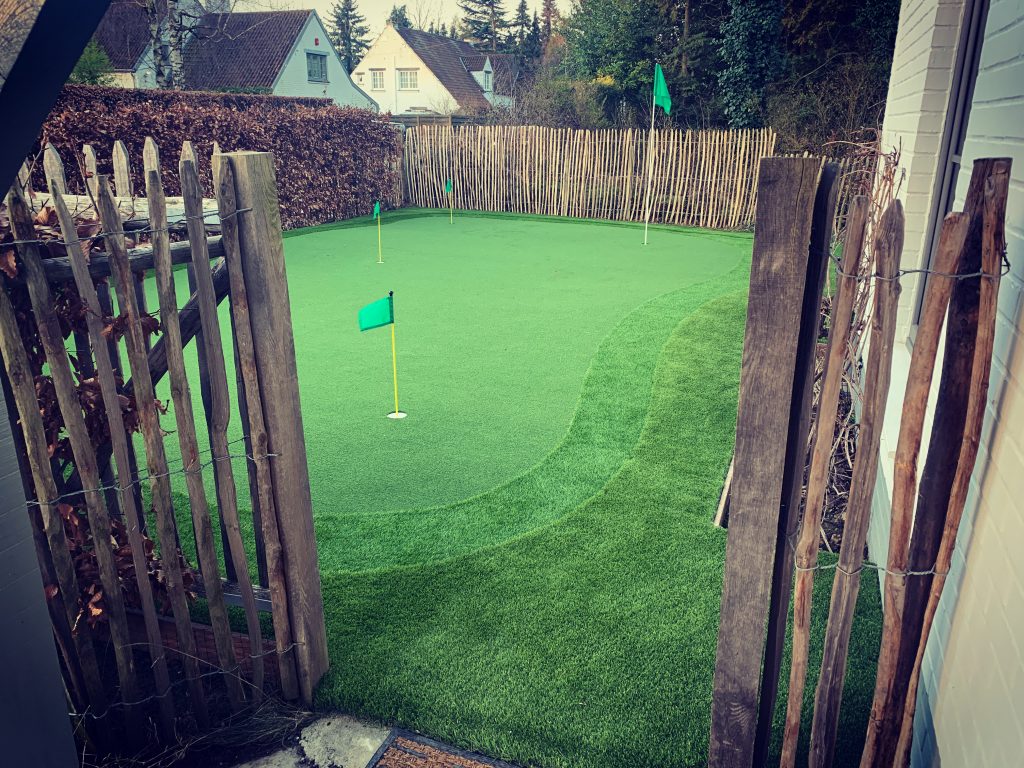 Do you want to create a complete hole? We're here to help! We can also create a driving range with indoor or outdoor netting and any synthetic turf targets, with only your imagination as a limit.
Sponsor logo
Distance
Coloured discs
Target green
Starting mats (driving range & course)
Do you have a pond or pool at home? We create your floating green! Don't worry about the balls, they float too, but still have the same feel as a normal ball.